This article will introduce a theory that explains why some people who switch to a healthy diet have eyes that change color. From brown, green or grey to blue. This has nothing to do with Aryan or iridology theories that are not supported by science.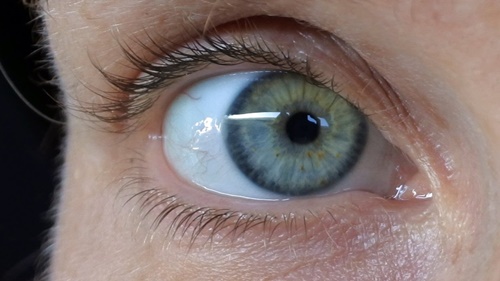 In Asia, they sell whitening products for skin, its active substance is glutathione. A high intake of glutathione antioxidant inhibits melanin synthesis (ref no.1). Melanin is a pigment that colors our skin, hair and eyes. Depending on our genetics and our sun exposure, our skin will be more or less pigmented.
Back to the main topic, though. Some babies are born with deep blue eyes. Then, their eye color becomes brown or stays blue, depending on their genetics. I was born with blue eyes. Then, during childhood, teenage and adulthood, my eyes were green. Since I changed my diet in 2010, my eyes have become blue noticeably. Why?
A study (ref no.2) found that a higher consumption of glutathione decreases melanin production, thereby reducing eye/hair/skin pigmentation.
Which foods contain glutathione ?
Glutathione is a nutrient that tends to be destroyed by cooking. Here is a table from a study (ref no.3):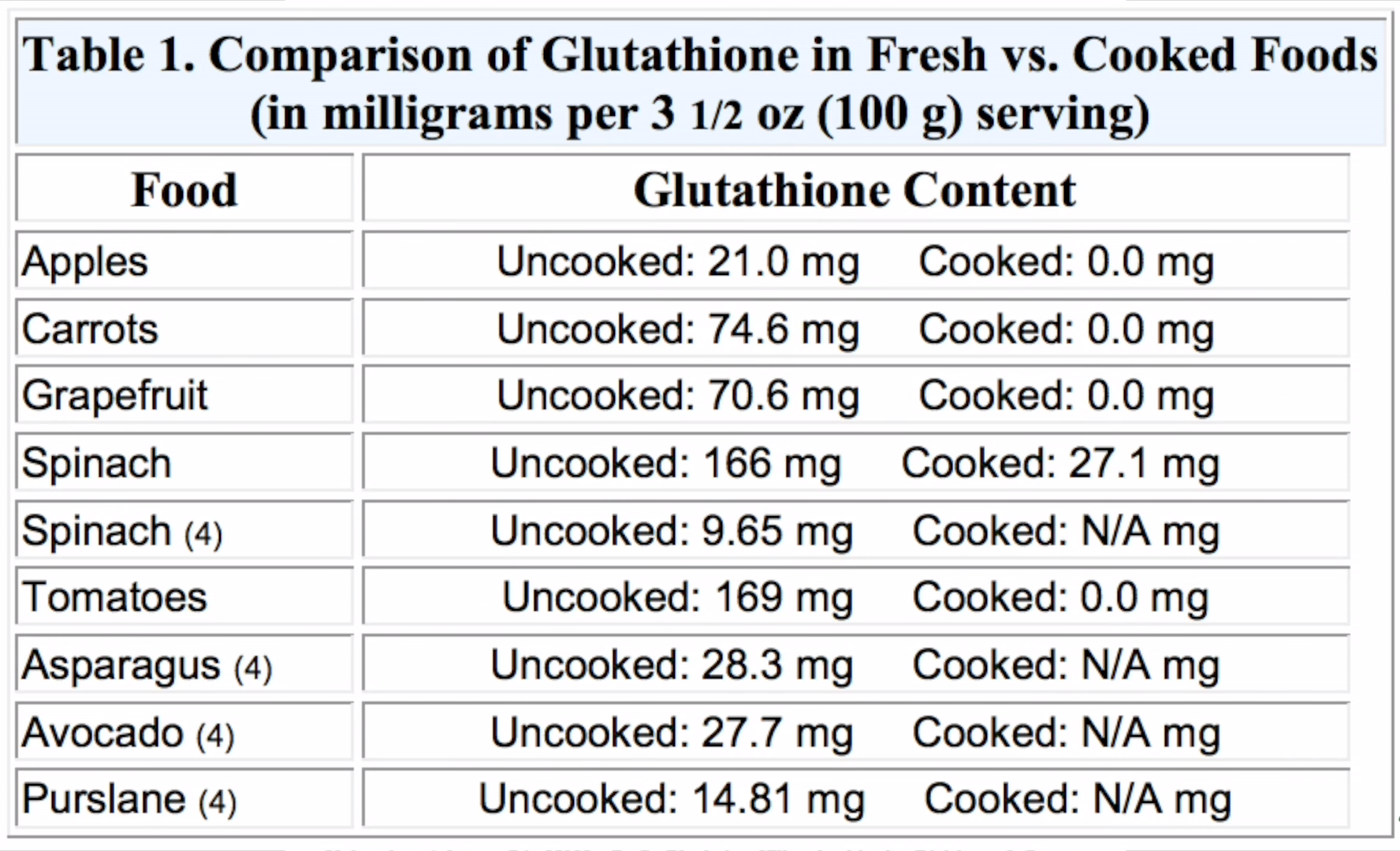 Therefore, fresh raw fruits and vegetables are sources of glutathione. Another study (ref no.4) shows that a substantial intake of vitamin C increases glutathione levels.
In a nutshell, here is the answer to your question. Can eyes become blue? It depends on your genetics. If your eyes are originally blue, fresh fruit and vegetables can make your eyes become blue gradually. You do not need to eat 100% raw foods. A plant-based diet that includes raw fruits and vegetables will surely increase your glutathione levels and change your pigmentation to some extent.
References:
Inhibitory mechanism of melanin synthesis by glutathione. Yakugaku Zasshi. 2008 Aug;128(8):1203-7.
Glutathione as an oral whitening agent: a randomized, double-blind, placebo-controlled study. Arjinpathana N, Asawanonda P. J Dermatolog Treat. 2012 Apr;23(2):97-102. doi: 10.3109/09546631003801619. Epub 2010 Jun 5.
Glutathione in foods listed in the National Cancer Institute's Health Habits and History Food Frequency Questionnaire. Jones DP, Coates RJ, Flagg EW, Eley JW, Block G, Greenberg RS, Gunter EW, Jackson B. Nutr Cancer. 1992;17(1):57-75.
Vitamin C elevates red blood cell glutathione in healthy adults. C S Johnston, C G Meyer, and J C Srilakshmi. The American Society for Clinical Nutrition, The American Journal for Clinical Nutrition, July 1993, vol. 58 no. 1 103-105