Here are some steps you can take to start enjoying lucid dreams. I practiced all the tips I list in this article and I'm sure they'll help you.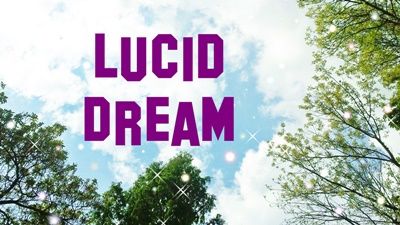 You have probably heard about lucid dreaming before. Here is a brief definition:
A lucid dream is a dream during which the dreamer is aware of dreaming. During lucid dreaming, the dreamer may be able to exert some degree of control over the dream characters, narrative, and environment.
Some habits will help you have dreams and lucid dreams more often:
Think, read or hear about lucid dreaming during the day or, even better, before sleeping. Focusing more attention on it increases its probability to happen.
Before sleeping, you can plan what you want to dream about and it might work. While dwelling on concerns and sorrows can lead to unpleasant dreams, you can use pre-sleep time wisely instead. If you have to make a major life decision, for instance about your work or your relationship, you can use dreams to reach your subconscious self by asking yourself a specific question before sleeping and you can find the best answer when you dream or wake up.
Avoid alcohol consumption. Alcohol drinking suppresses REM sleep. REM sleep is the portion of sleep when there are rapid eye movements (REMs). Dreams occur during REM sleep. Also avoid drugs in general, as they may make you dream, but not at an actively conscious level.
If you tend to have bad dreams, avoid chocolate. Scientists found that cacao is linked to nightmares. Theobromine present in cacao is a neurotoxin sadly.
Wake up the right way. In my experience, whether you remember dreams or not seems to depend on the way you wake up. Waking up too fast will most likely erase your dream memories. Lying down in bed still is a better way to recall your dreams, this action will help you keep the dream content in your mind.
Lack of sleep is bad for dreaming. Going to bed early helps you have dreams. You'll also remember dreams better if you don't enable any alarm clock. If you cannot be late for work in the morning, you'd be surprised that a properly rested body may wake you up before the terrible alarm clock sounds. I usually go to bed at 8 pm.
Get some extra sleep. You can even stay in bed still with closed eyes and fall asleep again. This is when you are going to dream the most and be able to influence the dream more easily.
When you're dreaming, every time your notice that your dream is weird or unrealistic, like in the movie Inception, don't stay passive in your dream. This is the right time to become aware you're in a dream. You can even do a reality test. This exercise takes some practice. Once you're conscious in your dream, you can choose to lead the action.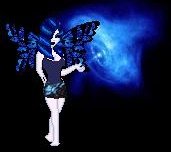 What is a reality test? You can do it anytime, during the day or a dream. Here are some ideas. Look at your own hand. Does it look like yours? Or try to read a newspaper or a poster for example. The letters might stay blur in a dream. If the headline is a clear text, look away and then look at the paper again. Have the words changed? In reality, newspapers or posters don't change like in Harry Potter movies. If the test has failed, then you're not awake. Good news, you know you're in a dream, nothing really matters because it's not really happening and you can twist the dream unwinding the way you want.
Once you manage to become conscious that you are in a dream and lead the dream quite often, you would want to take this opportunity to choose to fly, dive deep in a lake, have incredible sex, practice music, create any situation or more. Be creative. How awesome can you feel after such great dream? You can even take some dream inspiration back to the real world. Many times I discovered unknown melodies or languages in dreams that were really puzzling when I woke up. Have paper and a pen on your night table so you can draw or write on a paper what you experienced in the dream kingdom.
Lucid dreaming can improve your quality of life. Having great dreams will improve your morning mood. If you tend to have bad dreams, lucid dreaming practice can help you change the dark dreams into something enjoyable. Dreams can also point out things that are wrong in your life and you can choose to divert your life in a better way. Good things happen with more consciousness.
Feel free to share your dreaming experience in the comment section.